Discover more from Cetaphil
Get the best care for your sensitive skin across all our product ranges.
RECOMMENDED BY DERMATOLOGISTS, LOVED BY SKIN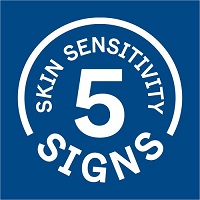 70% of people around the world say that they have some degree of skin sensitivity. We've partnered with dermatologists to identify 5 signs of sensitivity, and our products are clinically tested to defend against these 5 signs and improve the resilience of your skin.